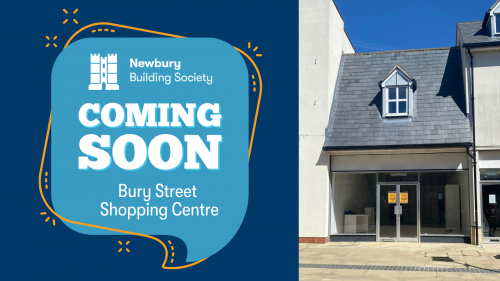 Newbury Building Society is pleased to confirm that in late Summer 2021, its Abingdon branch will relocate to new, modern premises to support the Society's ongoing success and growth.
The branch, which is currently based at 1 West St. Helen Street, will move to a more central and larger branch located in Bury Street Shopping Centre.
The new address will be: 34 Bury Street, Abingdon, OX14 3QY. All other contact information will remain unchanged.
Roland Gardner, Chief Executive said: "Our current building is no longer fit for purpose, as our presence in Abingdon continues to flourish and grow. Moving to a larger and more modern branch will allow us to offer our growing customer base the space in which we can deliver the high-quality customer service for which we are known, without compromising on the traditional personal approach our members appreciate."
The Society is in the early stages of this planned branch move and expects to be able to provide more information to its members in the coming weeks.